Our planet is beautiful, but also in need of protection
So this Earth Day, we've rounded up our favorite tips to make helping our planet easier and fun! Let's ride, explore the world and get more ideas to take action.
Choose more sustainable ways to get around with Maps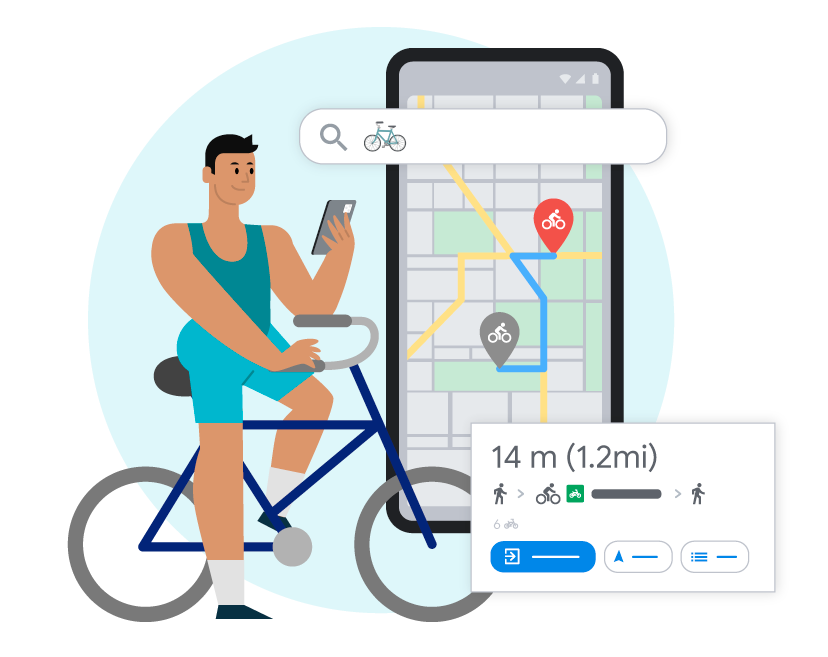 Google Maps makes it easier to get around or commute using more sustainable modes of transportation like train or bus. However, if you still want a more eco-friendly mode of transport, why not try cycling? It is environmentally friendly and helps you keep fit at the same time.
Unable to get your hands on a bike? You can find bike and scooter sharing docking stations in over 300 cities worldwide. So why not give bike sharing a go?
Learn more about the world around you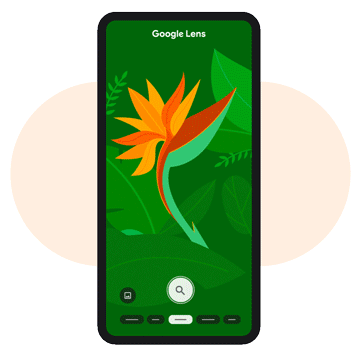 Use Lens to identify plants and animals you don't know, just from a photo—giving you the chance to reconnect with what's around you.
Search can help you learn about climate change & find places to recycle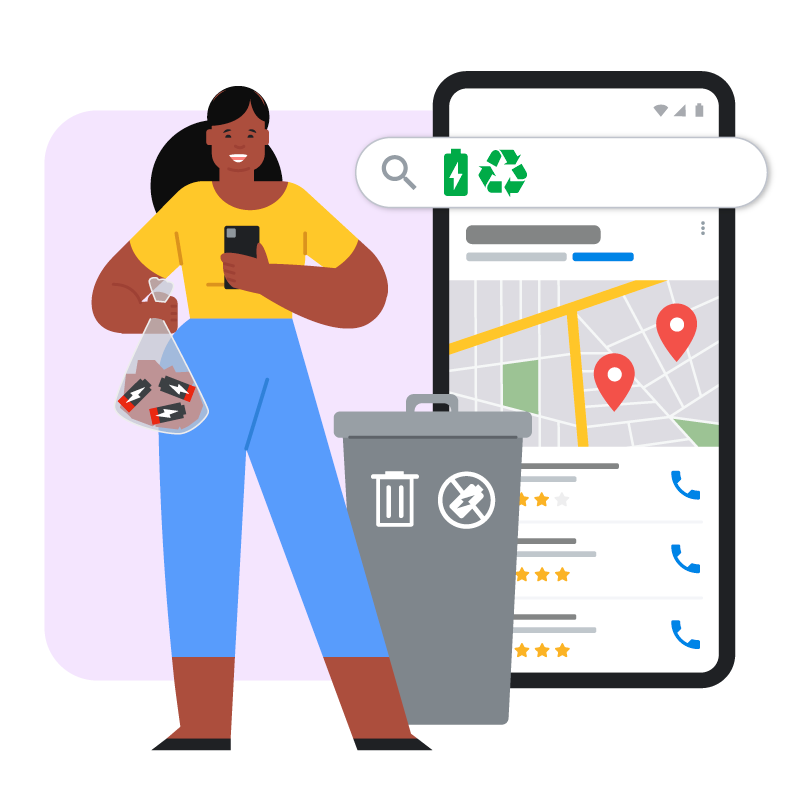 We're partnering with the UN to bring you authoritative, high-quality information about climate change, its causes and effects, and actions we can all take to mitigate it. Learn more now
To help you get started, Google Search helps you find businesses near you that accept different types of recyclable materials, like glass, batteries, or electronics. Try searching for 'battery recycling near me', for example.
Get more ideas to help the planet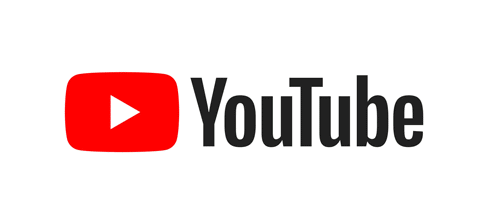 Take a journey with YouTube creators to explore natural wonders around the world and learn how we all can take action to protect the planet.
Get apps that can help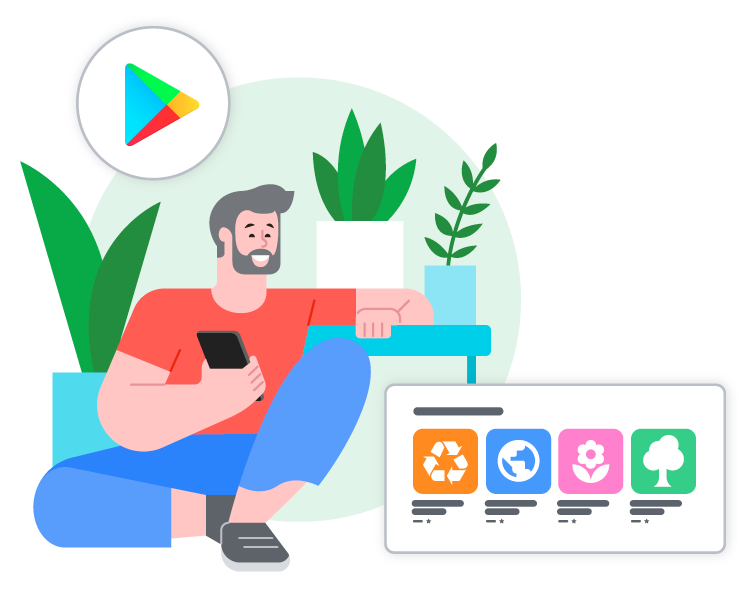 No matter if you're striving to cook more plant-based meals, shop more sustainably, connect with like-minded others, or protect the environment in some other way, download an app from Google Play to help you.
Keep your private information safe and secure

Strengthen your passwords and the security of your Google Account with our 2-minute

Security Checkup

.
Find answers

Visit our

Help Centers

to learn about our products and your Google Account.
| | |
| --- | --- |
| | About Google |
Help make our products even better

Sign up

for the chance to participate in Google's User Research studies.
Was this email helpful?
We'd love to hear from you!
Help us improve by sharing your feedback in this short survey.
© 2022 Google LLC 1600 Amphitheatre Parkway, Mountain View, CA 94043
This email can't receive replies. This email was sent to ukaaby79zv2k@gmail.com because you signed up to receive personalized tips, news and recommendations from Google. If you do not wish to receive Google Tips & Updates in the future, please unsubscribe. Unsubscribing will not affect messages you may receive from other Google services.